Detection of Indoor Airborne Chemical-Biological Agents
Detection of Indoor Airborne Chemical-Biological Agents
Detection of Indoor Airborne Chemical-Biological Agents
AIRBORNE
---
Challenge
Currently, several sensors are been developed for Detection, Identification and Monitoring (DIM) of airborne (a) chemical or (b) biological agents in the event of indoor release in a critical infrastructure. However, there are several factors which influence the performance and applicability of these tools and there is no EU standard approach available which sets out parameters for an overall assessment.
Focus of work
The overall aim this thematic group is to investigate issues that can be addressed in the EU level regarding Detection, Identification and Monitoring (DIM) of airborne, chemical and biological threats in enclosed spaces. Towards this aim, three main activities have been foreseen during the next 8 months for accomplishing the TG objectives. In order to evaluate the applicability of the current sensor technologies and what has to be done, it is critical to evaluate what are the actual needs that have to be addressed i.e. what do we expect from the sensors against CB threats in enclosed spaces. Thus, a critical starting point of the overall approach will be the definition of relevant scenarios of indoor airborne threats (chemical and biological) in critical infrastructures.
The specific needs that have to be addressed will set up the criteria for performing a critical review on the existing sensors available in the EU and used either for chemical or for biological agents. Computational simulations will provide the spatial and temporal gradients contamination within indoor critical infrastructures.
Finally, evaluation of capabilities of existing sensors based on the capability to perform early warning, will allow the TG to identify the gaps and to define requirements for next generation detectors in the EU.
The work programme - Main deliverables
For 2015, the planned deliverables are the following:
Report on the definition of relevant of indoor airborne threats (chemical and biological) in critical infrastructures
Report on the critical review of existing sensors available in the EU and used for indoor DIM for chemical agents
Report on computational simulations of indicative scenarios related to release of (a) chemical agents and (b) biological agents in critical infrastructures
Report on the identification of gaps and requirements definition for next generation detectors in the EU
Deliverables List
---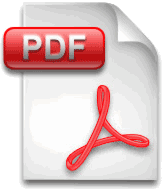 ---
Upcoming events
---
Latest News
---
Related Articles
---