Detection of Indoor Airborne Chemical-Biological Agents
Detection of Indoor Airborne Chemical-Biological Agents
Detection of Indoor Airborne Chemical-Biological Agents
AIRBORNE
---
Challenge
Currently, several sensors are being developed for Detection, Identification and Monitoring (DIM) of airborne chemical and/or biological (CB) agents in the event of indoor release in a critical infrastructure. However, there are several factors which influence the performance and applicability of these tools and there is no EU standard approach available which sets out parameters for an overall assessment.
Focus of work
The aim of this Thematic Group is to investigate issues that can be addressed in the EU level regarding Detection, Identification and Monitoring (DIM) of airborne, chemical and biological threats in enclosed spaces, integrating a focus on outdoor critical built environments towards an overall expansion of the TG scope. In this task the TG assesses vulnerabilities and needs of critical infrastructures related to CB threats, identifying the most representative scenarios of relevant indoor/outdoor airborne contamination, through existing sensors and emerging technologies, positioning and optimization of real-time monitoring systems. The work concentrates on four dimensions in particular:
Applicability of existing and emerging sensor technologies for early CB detection in critical infrastructures and real-time monitoring systems.
Evaluation of sensor capabilities and performing criteria to define gaps and requirements for next generation detectors in the EU.
Definition of relevant scenarios of indoor/outdoor airborne CB threats in critical infrastructures, including previous experiences and incidents occurred in the past.
Agent-based modelling and experimental simulations of CB release, dispersion and spatial variability effects for risk prevention, preparedness, and post-event mitigation.
The work programme - Main deliverables
The current work programme identifies three deliverables:
Report on the critical review of existing sensors available in the EU and used for indoor Detection, Identification and Monitoring (DIM) of CB compounds.
Report on computational simulations of indicative indoor/outdoor scenarios related to release of contaminant agents inside a testing facility and interaction with detection equipment.
Guidance document on the identification of gaps, requirements and positioning of sensors to develop optimal detection (placement) strategies and countermeasures based on the combination of scale experiments and dispersion modelling.
Deliverables List
---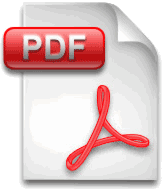 ---
Upcoming events
---
Latest News
---
Related Articles
---