Download Area
---
The section contains downloadable resources such as TG deliverables, conference presentations and ERNCIP Office documents. The list is presents the most recent uploaded documents first.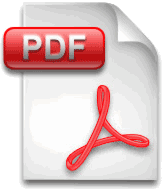 ERNCIP Detection of Explosives and Weapons in Secure Locations (DEWSL) Final Report Phase 1
Abstarct
Explosives and weapons attacks are an increasingly common threat to the security of the citizen and society within the EU, as in other parts of the World. This report addresses the need of facility operators and security managers who need to mitigate the threat of explosives and weapons attacks at the facilities for which they are responsible. In particular, it covers secure locations, which have a clear perimeter at which security screening for explosives and weapons threats can take place. These include critical infrastructure sites, secure government and commercial buildings, sports and entertainment venues, major political and cultural event venues.
For further details, please contact the ERNCIP Office.​